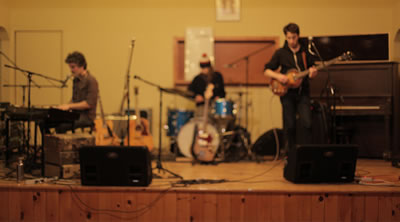 Jay, Taylor and I are hitting the road again in November. We'll be joined by the incredible Doug Paisley in The East Coast U.S. His record "Constant Companion" is one of my favourites.
New Arts & Crafts signing Reuben & The Dark, who I met at The Regina Folk Festival, will be supporting on some Ontario dates.
The wonderful Taylor Knox Band will be our support at a great old theatre in Collingwood, ON called The Gayety.
Nov 9 Buffalo, NY Waiting Room [ tickets ]
Nov 10 Cleveland, OH Beachland Tavern [ tickets ]
Nov 13 Philadelphia, PA The Boot & Saddle [ tickets ]
Nov 14 Brooklyn, NY Glasslands [ tickets ]
Nov 22 Burnstown, ON Neat Cafe [ tickets ]
Nov 23 Collingwood, ON Gayety Theatre [ tickets ]
Nov 26 Hamilton, ON Casbah [ tickets ]
Nov 27 Waterloo, ON Starlight [ tickets ]
Nov 28 Peterborough, ON Market Hall [ tickets ]
Nov 30 Toronto, ON Danforth Music Hall [ tickets ]