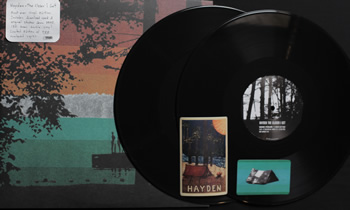 The first-ever vinyl edition of Hayden's 1998 album The Closer I Get will be available on Record Store Day (Saturday, April 19). This hand-numbered two-record set comes on 180 gram vinyl and includes a digital download card, plus an original sticker from 1998 (they made too many!).
Available exclusively at:
Soundscapes, Toronto
Sonic Boom, both Toronto locations
Rotate This, Toronto
Blackbyrd Music, Edmonton
Taz Records, Halifax.