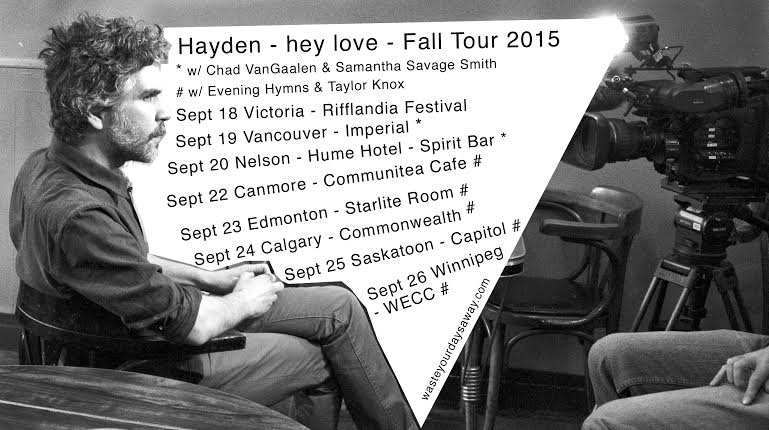 Hayden's full band will hit the Canadian West Coast this September for a string of dates. Full details can be found on the tour page and a sneak peek of what to expect can be found on the Live at Massey Hall concert film just posted of Hayden's performance last February. You can watch the video above.
Sept 18 Victoria, BC Rifflandia
Sept 19 Vancouver, BC Imperial
Sept 20 Nelson, BC Hume Hotel – Spirit Bar
Sept 22 Canmore, BC Communitea Cafe
Sept 23 Edmonton, AB Starlite Room
Sept 24 Calgary, AB Commonwealth Stage
Sept 25 Saskatoon, SK The Capitol Music Club
Sept 26 Winnipeg, MB West End Cultural Centre
Ticket links are available on the Tour page.